Welcome to the Horticulture Department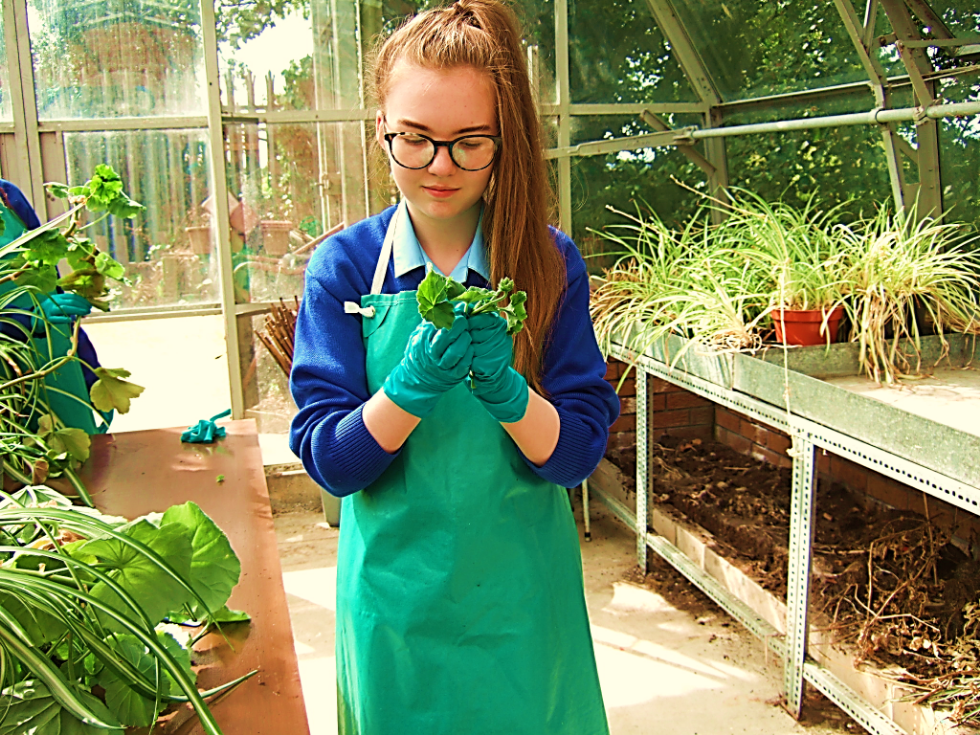 Department Staff
Mr N. Quinn (Head of Department)
Ms J. Beedim
Welcome to the Horticulture Department
Pupils find Horticulture enjoyable due to the practical nature of the course. Horticulture is made up of 2 Units:
Unit 1 Growing Plants (propagation) 50%
This unit gives the pupil basic understanding of plants and how to grow and care for them. It is a good introduction to the structure and care of a range of plants. Pupils will become familiar with various methods that are used to grow plants from seeds, bulbs, corns and tubers as well as the various methods of taking cuttings and establishing plants.
Unit 2 Caring for Plants and Flowers 50%
This unit gives the pupil an introduction to flowers, houseplants, their care and use in the floristry industry. Pupils will be introduced to the identification of cut flowers and foliages used commercially within the floristry industry. Pupils will be able to identify structures of the plants and the methods of conditioning and storage procedures in order to prolong plant life. This unit also introduces pupils to the basic principles of design and construction of assembled commercial floristry designs.