Shared Education News
23rd Oct 2023
Year 9 SHED students took part in the 'Good Relations Week'. They worked on posters...
1st Oct 2019
Our Shared Education Program got off to a very exciting start this year, when two...
Shared Education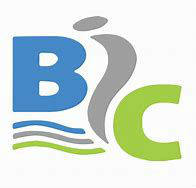 Shared Education
'Building a Strong and Shared Community'
Shared Education in our partnership involves 3 schools De La Salle High School, Blackwater Integrated College and our school, St Mary's High School. Our partnership has now completed 4 years of Shared Education. Subject/curriculum area teachers from all three schools in our partnership, with a focus on the STEM subjects have met several times during this year in order to plan and organise the trips, lessons and activities which our pupils have been involved in.
In Maths, Year 8 pupils were involved in maths activities involving IZAK9.
Science pupils in Year 8 went to Delamont to take part in their Ecology fieldwork. There was an opportunity for the Year 8 group from last year who are now in Year 9, to continue with shared lessons on analysing the data they obtained last year during their fieldwork.
ICT Year 10 pupils were involved in a careers event, BELTECH in Titanic Belfast where they were able to obtain information from several employers promoting skills development in the area of programming/Computer Science.
In addition to the STEM subject involvement we have several additional areas included in our partnership.
Key stage 3, Year 8 – 10 Student Council members have taken part in shared lessons and activities this year. Firstly, they took part in an information awareness session with Jenny Magee from the SHARHP Alcohol Awareness programme. They have presented a PowerPoint to their peers to raise this issue and then continued discussions in form class. They have also been on a walking tour of West Belfast. Student Council members were able to visit the murals depicting the story of the Troubles from both sides of the divide and to visit the peace wall.
Our newcomer students have been involved this year for the first time. They have taken part in an icebreaker trip organised to the Ulster Museum and a tour of Queen's University.
PE Year 8 pupils were involved with the coach from Athletics NI in enhancing their skills for track and field events, improving engagement in this area and promoting the importance of Physical Science.
Teachers greatly benefit from the shared experiences as our evaluations have shown us. They produce high quality shared resources and deliver exceptionally engaging lessons. Pupils really benefit from their experiences. They are willing to ask questions, contribute to the learning of others and the experience has helped progress and achievement in each subject/curriculum area.
Pupils have experienced a climate of fairness and trust; they have gained confidence to succeed in the tasks they are set and look forward to meeting new people and making new friends. These comments are from the evaluation of our pupils.
There are other areas which show a positive impact, namely in pupils' behaviour which is excellent in all activities – we should be very proud of them, their engagement on the day in the activities – shows their great enthusiasm which encourages positive attitudes from others. They are willing to take part – they are always asking when the next trip is or are they getting on the next shared education trip and their attendance on the trips is fantastic at 95%.
This is what makes shared education worthwhile for us as educators.
There have been several of our teaching colleagues, from our three schools, who have been able to take advantage of the staff development opportunities shared education funding has allowed.
The teachers in the partnership have been able to meet up with like-minded professionals, disseminate and share good practice. This means we do not feel we are working in isolation and it creates a positive learning environment when we measure its impact. Our teachers have also been able to gain professional development through a wide range of Training Professional Learning modules which have been designed specifically for secondary sector ranging from leadership modules to subject specific units targeted at dealing with controversial issues and units to help with mental health and wellbeing.
Teachers have been encouraged to take part in these and the impact of these courses has greatly benefited the pupils' experiences.
We have a very successful partnership our model has an outstanding impact in the areas of society, economic and academic.
Without the excellent leadership from all the Principals in our schools and the highly valued contributions from our Board of Governors we would not be able to have the involvement of so many pupils in our successful partnership.
We have a very dedicated staff who all work with us and who support us in the delivery of shared education activities, without them we would have no lessons, no activities and this would mean pupils would not have the positive contributions they currently experience.
We are very lucky in our schools, we have very hardworking and motivated pupils. They do us proud on occasions when they meet up with the pupils of our partnership schools. From showing someone where the facilities are to organising pens for everyone, making sure they get something for break and then growing in trust to ask for help with a problem, seeking reassurance with a teacher not from your school about your statistical diagram. They come on a journey of sharing in their education of producing work of exceptionally high standard and making new friends with other young people they have not met before. We value the work they have completed. We congratulate them for making 2018-2019 a most enjoyable success for shared education and look forward to what involvement they can have in 2019-2010.
This year 2019-2020 Year 8UW, 9LK and 10CM are involved in 3 subject areas chosen from Maths, ICT, Science, PE, Learning for Life and Work. Student Council and Newcomer pupils will be involved also.
St. Mary's High School and Nendrum College, Comber, Partnership
Years 8 to 11 are involved within this partnership. The subject areas which are covered are LLW, RE, PE, History, Drama and English. both schools travel to each others for joint lessons in these subject areas. There are also joint activities such as ice breakers days in September, an Ecumenical Service at Easter time for Year 10s, a trip to Crumlin Road Goal for Year 11s.