Welcome to the Music Department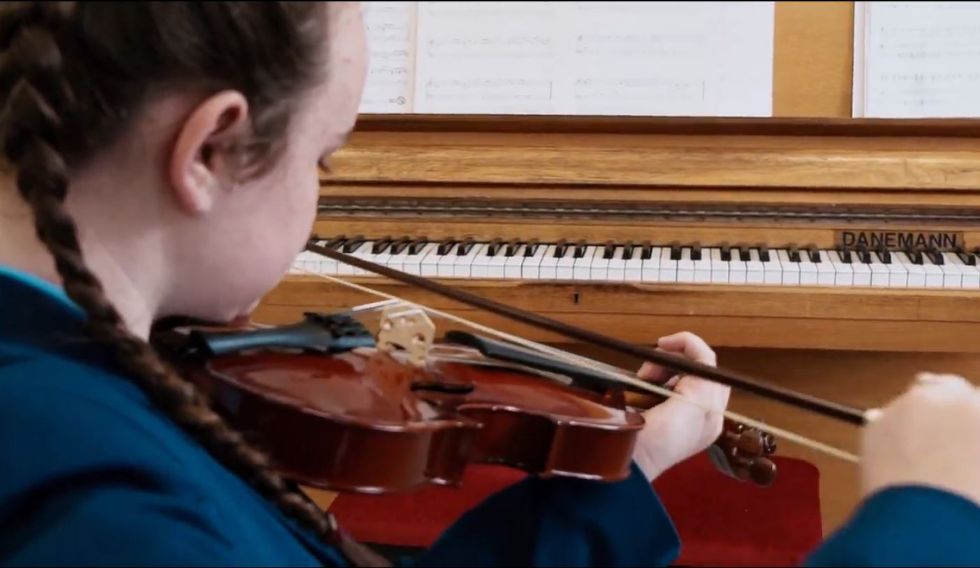 Department Staff
Mr C. Murphy (Head of Department)
Introduction
In Music, pupils have opportunities to develop the core musical skills of composing, performing and listening, and the Whole Curriculum Skills and Capabilities. Pupils develop their knowledge, understanding and skills by encountering these core activities in a variety of contexts, learning about both making and responding to music.
Music activities encourage pupils to explore and combine the elements of music (pitch, rhythm, dynamics, timbre and texture) to create structure and style when improvising and composing. They perform individually and in groups, using existing and emerging music technology resources.
Pupils will have opportunities to develop their skills in:
expressing and communicating their thoughts, ideas and feelings through making and responding to music;

critical thinking and skilful decision-making when combining the elements of music to create compositions and performances; and

self-management by working independently and systematically, persisting with tasks, and evaluating and improving their own performance.
GCSE Music
Aims
This CCEA GCSE course has been developed to build on the knowledge and understanding of Music through a variety of learning activities. The main activities carried out are:
Listening

Composing

Performing
The core areas of music that you study are Note Patterns, Music for Voice and Musical traditions in Ireland. Pupils will get the opportunity to develop their listening skill through a diverse range of Music.
You will learn how:
to improve your performing skills

music is constructed from initial ideas through to the finished product

to analyse music in a variety of styles and discover the social and historical context in which music has been composed over the last 400 years or so.
Component 1 – Composing and appraising 30%
Pupils will create two contrasting compositions and keep a compositional log for each. One of these must be related to the core or an optional area of study. The composition portfolio's length should be 3-6 minutes in total.
Component 2 – Performing and appraising 30%
Pupils perform two pieces of music. These include one piece related to the core or optional areas of study
Component 3 – Listening and appraising 40%
Written paper: Aural Perception, which comprises two parts.
Part 1: is based on the core area of study. One of the questions in this part relates to the impact of music on work and leisure,
Part 2: is based on optional areas of study.
Both parts 1 and 2 include questions on familiar and unfamiliar music.